WE OFFER 50 VIP PARKING SPOTS IN OUR PARKING LOT DIRECTLY IN
FRONT OF THE BRISTOL MOTOR SPEEDWAY.   THE ONLY THING BETWEEN
YOU AND THE RACE TRACK IS THE HIGHWAY.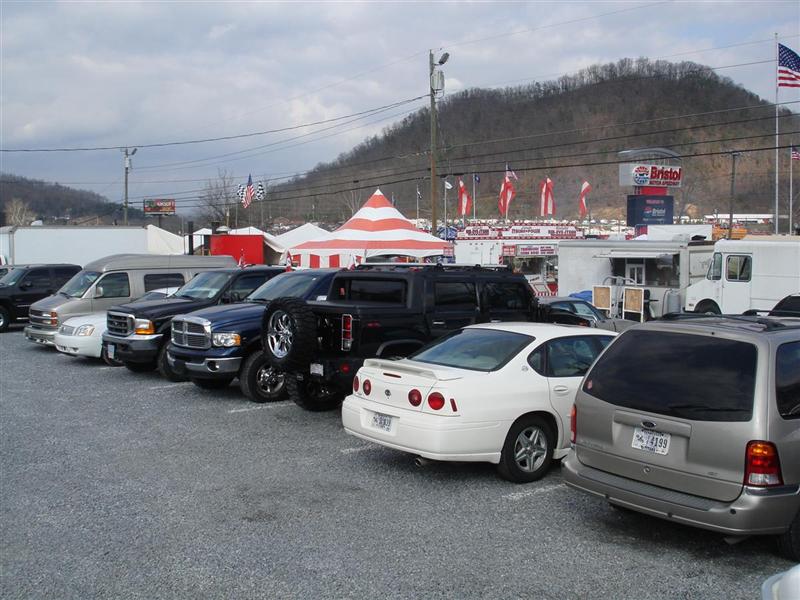 GENERAL ADMISSION PARKING IS PROVIDED ONLY IN THE EVENT
THE CAMPGROUND IS NOT SOLD OUT.     WE ARE TYPICALLY SOLD OUT AT THE
AUGUST RACE.    THIS PARKING IS FIRST COME FIRST SERVE.  IF YOU NEED TO RESERVE PARKING SEE OUR VIP PARKING ABOVE.